Lately I've been thinking about how blockchain technology could potentially put an end to government corruption.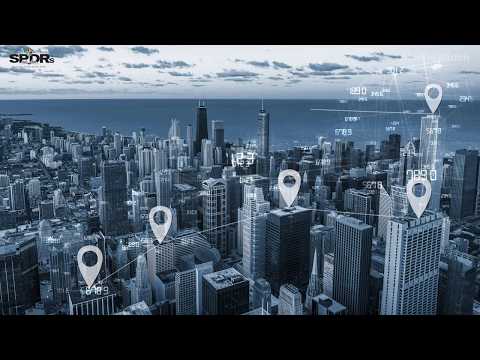 Just a little background about what a blockchain is for those that don't know. In a nutshell, a blockchain is a set of ledgers that are linked together and each ledger is filled with a number of transactions. The ledgers are linked together in the sense that what happens to one ledger affects all of the ledgers after it and I'll explain why that's significant a little later. These ledgers are called blocks. Each block is stamped with a unique set of numbers and letters called a hash which cannot be duplicated so it's in a sense like a fingerprint in the same way each individual person has a unique fingerprint that no one else has. The reason it's important that the blocks are linked together is because if someone tries to "hack" or change a block in anyway, everyone would know because what you do to one block affects all the other blocks after it so when you try to screw with one block it will change the hash fingerprint for all of the other blocks after it. Also, the blockchain is distributed across a network so that everyone who operates off of a particular blockchain will all have the same copy of the blockchain and the people who operate on this blockchain all work together to verify transactions and blocks and they use consensus to make sure that everyone's copy of the blockchain all says the same thing. With a blockchain there is no central hub or server where all the data is stored as the data is stored all over the network and has no central access point. Probably the most well known blockchain is Bitcoin but there are many other blockchains that serve various different roles such as writing contracts for businesses.
This leads me to my next point which is, what is a constitution? Lysander Spooner and others have argued that it is a contract. If you can program a contract for a business or corporation that operates off of the blockchain then why can't you do the same thing for the government? I don't think that this is the end all be all for putting an end to government corruption but it is one more huge roadblock for those that seek to become tyrants in the government in the same way that a corporation will have a couple firewalls on their network to try to keep their information secure. I think the goal should be to make it so difficult for a tyrant to get into power that it's just not worth it to even try. The founding fathers did that pretty well by implementing our constitution and a lot of the amendments they wrote. If we were able to somehow make our constitution operate off of a blockchain it would make it very difficult, although not impossible, for tyrants to gain control of the government simply because fraud and manipulation are extremely noticeable on blockchains which is also why some banks are starting to implement blockchain technology. It would make it a lot easier for the constitution to be interpreted the way the founders intended it to be as well I.e whenever ever congress passes a law, they have to write a blockchain contract and put that on the blockchain for everyone to see. They wouldn't be able to pass vague laws that are able to be loosely interpreted like some of the recent gun control laws because the blockchain contract would be programmed to have specifically defined functions, processes and procedures. It would force lawyers, judges, congress even all the way down to police officers to interpret the law the way it was written and originally intended and it would have to be written in a specific way with specifically defined parameters or else it wouldn't be able to exist on the blockchain constitution.
How's that for rule of law?
Just something I've been thinking about lately and thought I'd share with you guys.